How to successfully manage your retail store.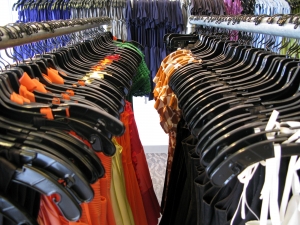 Successful retail stores are compelling in their ability to attract customers, convenient in their interactions with those customers and consistent in how they present their brand and their merchandise. Effective retail management ensures all three of those goals are met, in ways that increase sales and protect profitability. It's a tough job.
Physical presence and people both contribute to successful differentiation among retail stores. Clear, immediately recognizable brand identity is important for every business, but it's critical for retailers who operate multiple locations. Effective retail managers ensure their store's atmosphere is appealing and that their employees present a welcoming, responsive demeanor. Done right, it all says "buy from us."
Customer-centric in every way.
No one has to buy from your store. These days consumers demand personal attention and product customization. Effective retail store managers ensure everything about their establishment makes shopping an easy, streamlined and simply excellent experience.
Is the checkout process smooth, without undue wait times? You may want to consider adding more cash registers or self-service checkouts lanes to alleviate strain during the heaviest times, or a small kiosk that shows entertaining promotional videos to customers waiting in line.
Do unexpected little things:
Feature an unusual display fixture that triggers an instant smile
Have your sales associates randomly tuck a thank-you coupon into customer carry-out bags.
Text a heads-up to your best customers about an upcoming exclusive sale.
Customer-centric retail management builds rapport and loyalty that increases sales. It turns customers into valuable brand advocates who will post great reviews and promote your store to their online and in-person friends and followers.
The latest display trends.
Good old-fashioned suggestive selling never goes out of style. Top-notch sales floor staff use it when interacting with customers. But merchandise displays and digital signage can set the stage for maximum sales success.
Modular furnishings and wall-mounted display systems facilitate refreshing displays. You can test new promotional ideas as well as keep your sales floor visually interesting. Thoughtfully designed displays help speed inventory turns and reduce shrinkage, improving your bottom line in both ways. And adding interactive kiosks can give your in-store marketing even greater dimension.
Well planned, creative displays allow merchandise to sell itself, showing off color, utility, versatility, etc. Beyond that, it's the people who make the sale.
Choose the right fixtures.
The most appealing configurations draw customers in and encourage them to shop longer by making store navigation both easy and interesting. Good use of color and design is essential, whether you sell cosmetics or car parts – both to support store branding and to lead the customer's eye (and feet) toward featured merchandise.
Make sure your signage, displays, cash wrap counter, dressing rooms and restrooms are all attractive, welcoming and customer-friendly. Every aspect of your store should consistently reflect your type of merchandise and store "tone" as well as your marketing and advertising visuals and messaging.
Combined with the right products and pricing, you create a positive, memorable experience that keeps people coming back for more.
Put technology to work.
The latest technologies such as digital signage and free-standing kiosks can enhance customer service and make your store more interesting. Video displays or interactive self-service opportunities can supplement your human sales staff, improving your bottom line as well as your customer's experience.
Technology can support loss prevention, a necessity for effective retail management. Real-time, storewide surveillance serves as a deterrent, and you have a record of any incidents, making it easier to identify the culprit. Studying surveillance video can also give you valuable insights into customer behavior:
Where do shoppers go when they enter the store?
What merchandise or display set-ups draw the most attention?
Is it easy and safe for customers to reach merchandise?
How might you reconfigure displays to create new traffic patterns that encourage longer visits or better promote more expensive or impulse purchases?
The more you understand your customers, the more you can do to make your store feel comfortable and tailored just for them.
Effective people management.
Employees who are well-trained and confident are positive, motivated and motivating to others. That's the person you want on your sales floor, and it's the person your customers expect to see. It falls to managers of retail stores to consistently provide:
Clear communication of company goals and priorities. The more line staff know, the better they understand their role in accomplishing goals. They feel empowered, because they can see how their work affects storewide results.
Conflict resolution support, especially when customers are disgruntled. A well-treated unhappy customer can become a valuable advocate.
Encouragement and active solicitation of employee ideas, especially regarding selling and displays. Floor staff that interact daily with customers know what's working and what could be improved. Are prospective customers slowing or stopping to look at window displays but not entering? When they do enter, can they immediately see what's available and find their way around?
The best employees listen actively to customers, and they want to contribute what they've learned about customer wants and needs.
Training and coaching.
As important as regular formal training is for employee development, retail managers should also use informal on-floor coaching to reinforce good behaviors right away and nip negatives in the bud before they become habits. Real-time management encourages top quality, individualized customer service, and that leads to improved store performance.
Tracking business health.
The numbers matter in every type of business. To stay informed, retail managers should set performance metrics for the store and the employees, track those elements and learn from the data to pinpoint precisely what's going well and where you need to sharpen your skills or get more creative. Review the data with employees as part of ongoing formal training.
Competition among retail stores is tougher than ever, compounded by the growing prevalence of online shopping and painfully tight margins. Managers and sales staff must think and act strategically to stay in touch with customer desires and preferences and sure everything about the in-store experience tells them "it's all about you."
If you have additional questions about retail solutions, connect with us on our website at www.palmerretailsolutions.com. Keep current with industry discussions and product information on Twitter: @PalmerPRS. Palmer derives great satisfaction from designing unique interactive kiosks that incorporate maximum functionality, ergonomics and offer long-lasting service. Click here to receive a USB FLASH DRIVE containing great examples of retail store design, display fixtures and mall kiosks.
Palmer Retail Solutions strives to offer our clients the absolute best combination of innovation, quality, service, and value for our diversified custom store fixtures and merchandising displays. For more information about our designs, retail fixtures, cash wraps, kiosks, or point of purchase displays, visit our website at http://www.palmerretailsolutions.com.