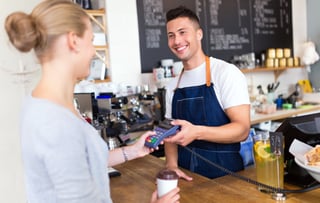 If you're a foodie wanting to share your skills or simply a creative entrepreneur, starting a food kiosk might be your pathway to success. However, in order to cook up success, you need to assemble the right ingredients. And that requires thoughtful planning.
Here are three tips to start a successful food kiosk.
Is it a Match Made in Heaven?
First, you'll need a set of skills that have nothing to do with food. What do you know about retail? If long hours on your feet, hard work, and serving every single customer with a genuine smile aren't "you," then a food kiosk is not for you.
No matter what you sell, you'll need basic skills in business management, budgeting, and handling money. Still interested? You'll need to learn food handling guidelines and get certified.
Business Practicalities
A food kiosk may be small, but it's a full-size business. There is a lot to think about and deal with before you ever make your first tasty sale:
Your target market and location (these are interdependent, and both have to be spot-on for your food kiosk to be successful)
Your menu (think yummy, unique, and a must-have for your target audience)
Federal, state, and local business regulations
State and local food handling regulations
Will you have to collect sales tax?
Budget (both start-up costs and ongoing operations costs/projected revenue)
Inventory management
There's more, but you get the idea. This article explains all the details.
Marketing
Even if your food kiosk will be located inside a mall, you must overtly market your business. Irresistibly fragrant food will draw customers, but the kiosk itself is your primary marketing asset. It's also your workspace. So it has to fulfill two equally important roles: efficient function and tempting merchandising. Design is everything and that includes signage. Our e-book explains the process of building a retail kiosk.
How can you promote your kiosk and food?
Don't sell anything you haven't tested first. That way, people will always associate your kiosk with fabulous flavors.
Don't waste time and energy on mass marketing – the vast majority of your audience will come from nearby. If you're in a mall, ask how you can augment their generic marketing with kiosk-specific promotions.
Use social media to generate excitement, even before you open. One very successful food kiosk operator posts a photo of every customer (with their order) on their social pages, to build customer engagement.
Hand out samples. This is crucial during your grand opening, but sampling can boost sales on an ongoing basis, especially when you introduce something new.
Invite local food writers to review your goodies and spread the word.
Even as you're working to get your business up and running, think about how you will deliver an experience that keeps customers coming back. You cannot survive on one-and-done sales.
Every chef knows prep work is critical. With the proper preparation, you can create a food kiosk that flourishes, becoming a 5-star dream come true.