Tips to Retain Retail Employees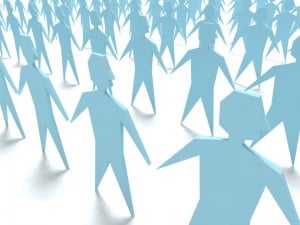 Finding the perfect retail employee is a challenge in itself. Retaining those positive and effective employees is a ongoing effort. According to estimates by the US Department of Labor, it costs as much as one-third of the salary of a new employee to replace an existing employee. It is possible to retain retail employees for more than a few months at a time by following these simple tips.
Decrease Employee Turnover
Establish a positive store atmosphere. Create a setting your employees will feel comfortable in. Lighting and music can play a surprisingly simple yet integral role in this. Cleanliness should also be addressed. Keep customers and employees alike satisfied. Beyond these elements of physical comfort, you should work towards alleviating employees' mental stress. Keep employees worry-free and focused by working with them to collaborate on a work schedule that is best for both parties. Allow some flexibility. Do you over penalize employees for absences? This may leave them feeling the need to work while ill. This sense of obligation leads many good employees to become resentful at their workplaces, and resentful employees are ones that will leave at the first opportunity.
Motivate employees with rewards. Salary increases are short-term solutions. That is not what will earn you loyal employees. A performance-based incentive model has been shown to work best. Employees that are rewarded regularly deliver their best quality of work. Consider the amount of individual effort they put in, how dedicated they are toward their job, and the attention to detail they show when evaluating employee performance. Reward employees with monetary offerings or recognition.
Take time to connect with employees. Encourage emotional connections with the company amongst employees by genuinely investing time to actually get to know your employees. The best teams grow and nurture one another like a family. Encourage and appreciate one another. Take employee feedback seriously and ask for suggestions. Show that you care, and your employees will return the favor.

It is impossible to eliminate employee turnover entirely, but with these tips, you will be able to reduce it and keep quality workers on staff.
If you have additional questions about retail solutions, connect with us on our website at www.palmerretailsolutions.com. Keep current with industry discussions and product information on Twitter: @PalmerPRS. Palmer derives great satisfaction from designing unique interactive kiosks that incorporate maximum functionality, ergonomics and offer long-lasting service. Click here to receive a USB FLASH DRIVE containing great examples of retail store design, display fixtures and mall kiosks.
Palmer Retail Solutions strives to offer our clients the absolute best combination of innovation, quality, service, and value for our diversified custom store fixtures and merchandising displays. For more information about our designs, retail fixtures, cash wraps, kiosks, or point of purchase displays, visit our website at http://www.palmerretailsolutions.com.