Prepare Your Store for 2015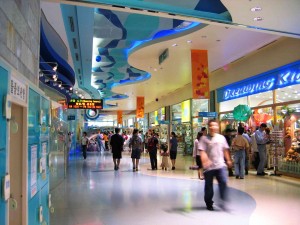 Over the past year or so, retailers across the country have begun to see a happy trend: more shoppers, willing to spend more than they have in several years. The smart retailers are doing everything they can to attract walk-by and in-store interest from these prospective customers intent on buying.
Renewed excitement among shoppers means you need to offer them something new. No wonder so many retail marketers report they plan to let go of some of their own cash and invest in new retail store fixtures.
What can we expect in the way of new fixtures for 2015?
Increasing demand among retailers for customizable store fixtures.
Just as shoppers want a personalized experience, so do store managers and merchandisers. You can't possibly project an image of individuality or express your retail personality if your store looks like all the other stores on the block or throughout the mall.
Retailer demand for customizable store fixtures isn't a brand new trend for 2015, it's been building since 2013. Yet you can expect to see the trend to continue and even gain momentum.
Increasing demand for portability.
This goes hand-in-hand with customization. Every retailer knows the importance of moving endcap displays to new locations, to capture new interest. This is simply the same concept, with a broader interpretation that includes all fixtures throughout the store. The more portable your fixtures, the more "newness" you can achieve without having to repeatedly invest in expensive display pieces.
Besides, the more versatile your retail fixtures are, the more life you'll get out of them and the greater the breadth of merchandise you can display on or in them.
While you're considering the possibility of investing in new fixtures, consider the fact that portable technology in the form of tablets enables your sales people to vastly improve the customer's experience. A tablet is essentially a portable display unit.
With prices on consumer-grade devices dropping rapidly, you can afford to invest in tablets that aren't ruggedized. You may have to replace them sooner, but it won't be a financial hardship, when compared to the value they add.
In fact, technology-based fixtures that enable customer interaction with your devices or the customer's own are a trend you can no longer ignore.
You'll be truly au courant (up-to-date) with fluid forms.
Is your store ready for topography-inspired retail fixtures? Organic shapes that were all the rage last year have risen to the next level, with curving, contoured shapes that seem to mimic a 3-dimensional topographical map. They've been described as adding "visual rhythm" to in-store space. They may not be the most appropriate choice for every retailer, but in the right location they are guaranteed show-stoppers.
Perhaps your store will pick up on another emerging "fluid" trend: athletic mannequins. It's not just sports apparel that could benefit from some realistic movement. Even if you only use these "busy" pieces as a surprise element in your window display, you'll have potential customers stopping to take a closer look. And isn't that the point?
Differentiating your store is no longer only about branding or carrying a line of products no one else offers. If you're one of the many retailers poised to invest in new store fixtures, you'll get the highest return on that investment by making choices that allow you to creatively and uniquely configure your store and change it up often enough and dramatically enough to keep attracting your shopper's interest and keep them in your store longer.
Palmer Retail Solutions strives to offer our clients the absolute best combination of innovation, quality, service, and value for our diversified custom store fixtures and merchandising displays. For more information about our designs, retail fixtures, cash wraps, kiosks, or point of purchase displays, visit our website at: http://www.palmerretailsolutions.com. - See more at: http://palmerretailsolutions.com/wp/?p=727#sthash.PbsWdrL4.dpuf