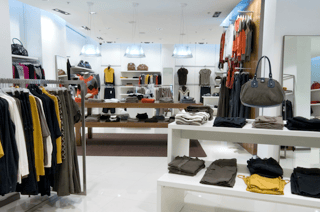 You don't have to be in the retail business long to hear – over and over again – how important it is to keep your store fresh. Typically, this advice refers to merchandise displays, but the same holds true for your store fixtures.
It's a good idea to upgrade, and here's why. Consumer spending has steadily increased over the past five years, and if you don't make every effort to draw them and their plumper wallets into your store, they will spend somewhere else.
So when's the best timing to update your store fixtures?
That depends on your goals. There are a number of reasons to make a change:
Your current store fixtures are starting to look a bit tatty. Even in a dollar discount store where shoppers don't expect sophisticated surroundings, shop-worn fixtures suggest a lack of cleanliness. That's a turn-off no matter how tempting your products or prices.
You're starting to carry lines of merchandise that don't fit on your current fixtures. When you don't have enough space, displays look messy instead of inviting.
Your standard-issue fixtures don't really fit, so you're left with weird gaps you could put to better use. Or they don't have special features you want, such as interior lighting. Or you need more workspace or storage.
You want to change your store layout. If your current fixtures are timeless and well-built, maybe all they need is some rearranging – and a coat of fresh paint.
It's time for a "new you." If you have a new logo or you've adopted new thematic colors, you must immediately re-do your store fixtures to reflect that. But perhaps you simply want a fresh, new look. Retail experts applaud that, with a warning: don't change your store so much that customers don't recognize the "you" behind the change. You'll make them uncomfortable, or they may even feel abandoned.
Updated store fixtures improve customer experience
And that's the #1 reason to make a change. Retail lives and dies on customer experience these days, so now is the time to give your store a welcoming boost:
Fresh and clean equates to quality, and store fixtures set the tone for your entire store.

Updated fixtures tell shoppers you're "with it" – in tune with the latest trends.
Retailers are turning to custom design and portable fixtures to reinforce branding and increase display flexibility. Custom fixtures enable you to effectively use every square inch of sales space, on the floor and on the walls. They fit your merchandise as well as your physical space, and allow you to incorporate useful and decorative details that set your store apart. They give your store a consistent look and feel, and support a more pleasant and memorable shopping experience.
Upgrades that say "fresh and inviting" keep your store interesting and build trust. Can your current store fixtures do all that?