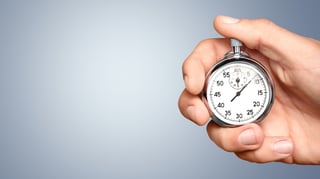 We all know how it feels when something rubs us the wrong way. In retail, nothing rubs customers the wrong way more than a cumbersome payment process. Customers want that final step to be smooth. Seamless. Fast. So one of the hottest retail trends is frictionless POS.
A frictionless payment process speeds up transactions, and that makes everybody happy.
The faster and simpler it is to check out, the better. That goes for both online and in-person transactions. It is a universal truth that shoppers will quickly become disgruntled if they have to wait in line, fiddle around with their credit cards, click through multiple screens, or hand over a lot of personal data just to pay for their purchases.
Frictionless payment systems store customer data, making it even faster and easier the next time that customer shops. Their payment information is already in place. Many systems now offer intuitive or even one-click reordering of previous purchases, further speeding the shopping process.
Customers can pay using their smartphones. Shoppers are already using their mobile devices for every other aspect of their purchasing journey, from researching products to ordering. Why wouldn't they want to complete the cycle by paying via mobile, too? If you don't enable that, you will lose sales and, eventually, customer loyalty.
Customers can pay using a contactless credit card. No fiddling around to swipe the card or try to hide their PIN.
New apps for on-the-go shoppers enable everything from voice-activated, in-car pizza ordering to digital home assistants that can create a shopping list.
Irritating payment barriers are eliminated. Starbucks, notorious for long waiting lines, helped resolve the problem with a smartphone app for online ordering. A few clicks to order and pay, and the purchase is ready when the customer walks in the door.
Another irritation eliminated? Waiting around for your printed receipt. Frictionless systems deliver that receipt electronically.
Reducing the friction of security concerns
Customers may rely on their mobile devices for shopping, but they are also concerned about protecting their personal data in a cyber-risky world. An increasing number of merchants and financial institutions are turning to tokenization as a means of "devaluing" sensitive data that is stored on mobile phones and/or merchants' servers or transmitted as part of a payment transaction. Ensuring data security is another way of facilitating frictionless payment.
Don't discount your cash wrap
Faster, simpler payment options distinctly improve customer experience, but that doesn't mean you should neglect the checkout counter in your brick-and-mortar store. Smartly configured and outfitted, your cash wrap still has the power to assure strong point-of-sale benefits for you and your customers – the kind of benefits that will increase sales and loyalty.