Increase brand loyalty by improving your customer service.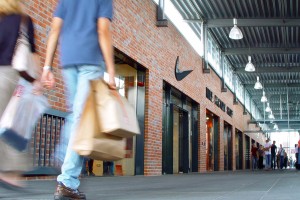 Retail customers are more demanding these days, and are extra critical of your customer service efforts. Don't let them down! Retailers who are on their toes when it comes to customer service have the most devoted patrons. Positive interactions are easily implemented by remembering to follow the Golden Rule: treat others as you would like to be treated.
Here are some tips to stay ahead of the competition.
Your policies.
If your answer sounds like "no" to your customer, it's the wrong response. If you're out of a size or don't know the answer to their question, say "let me find that for you," and then follow through.
Accept returns, and don't argue about it. The goodwill you generate will probably far exceed the cost of the merchandise.
Your store.
Make it convenient. Self-service kiosks are rapidly growing in popularity for all sorts of businesses, because they save time for customers and your staff. They also give customers a more confident feeling of control over their purchasing. For some retailers, kiosks provide an added bonus of 24/7 customer access.
Your people.
Always greet each customer with a smile as they enter your store. Say "hello," or wave if you're talking to someone else. If they've been in before, welcome them back, even if you can't remember their name.
Compliment them – "that color looks great on you" – or their purchase – "good choice, that's one of our most popular items." Don't fawn over them, just make them feel confident about their purchase.
Most customers actually appreciate suggestive selling – a scarf that would complement their sweater choice, an extra set of bits for their new cordless drill, etc.
Train your employees so everyone performs consistently and to your standards.
If you don't have a loyalty program in place, create one right now. It's an easy way to say "thank you" to repeat customers, and if you handle it electronically you'll have their email address to send special offers that bring them back into your store. It's a customer service technique that increases revenue for you.
Here's the bottom line: even if they love your products, they may not return if they don't love their experience shopping with you. Since service tends to be more memorable than merchandise, make the experience positive and memorable.
If you have additional questions about retail solutions, connect with us on our website at www.palmerretailsolutions.com. Keep current with industry discussions and product information on Twitter: @PalmerPRS. Palmer derives great satisfaction from designing unique interactive kiosks that incorporate maximum functionality, ergonomics and offer long-lasting service. Click here to receive a USB FLASH DRIVE containing great examples of retail store design, display fixtures and mall kiosks.
Palmer Retail Solutions strives to offer our clients the absolute best combination of innovation, quality, service, and value for our diversified custom store fixtures and merchandising displays. For more information about our designs, retail fixtures, cash wraps, kiosks, or point of purchase displays, visit our website at http://www.palmerretailsolutions.com.