Numbers to know this holiday season for retail stores.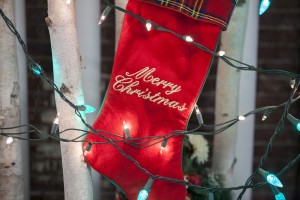 The holiday season is here and as a retail store, there are some numbers you need to know in order to make marketing decisions. How should you reach your customers? How soon should you start promoting holiday campaigns? Are shoppers buying in-store or online? HubSpot compiled some of the most necessary numbers and statistics for retail stores so you can make wise marketing decisions this holiday season.
Holiday Marketing Statistics for Retail Stores
The holiday season holds selling opportunities for B2C and B2B companies alike. Everyone is buying gifts and gadgets for Christmas and preparing for the upcoming year. If you market your retail store right, the holiday season is an opportunity to take advantage of the influx of customers. Here are some numbers and statistics that will help along the way:
Timing is everything, and successful stores realize this. You can't wait until the holiday season starts to advertise your promotions. You need to build awareness before so when the holidays hit, your retail store is top of mind. In fact, 49 percent of marketers created and launched a holiday campaign before Halloween this year (2013).
Budget your money. Don't get to the year's end only to discover there is not enough money allocated to properly promote your business during the holidays. Competition is fierce during these final months. A majority of retailers agree that you should dedicate more than 20 percent of your total online marketing budgets to solely support the holiday efforts.
Focus your efforts across platforms. Are you singularly dedicating yourself to in-store or online efforts? Choosing one over the other may not be a wise decision. According to HubSpot, 34 percent of shoppers plan to shop online and in-store equally. While more shoppers are utilizing the efficiency and ease of online shopping, your brick-and-mortar location remains an integral piece to the shopping experience. More than half of consumers research products online and visit the store to make the purchase while 32 percent research online, visit the store to view the product, and then buy it online.
The holiday season is a high stakes time for retail stores. Differentiate your store and build awareness by making time for proper marketing.
If you have additional questions about retail solutions, connect with us on our website at www.palmerretailsolutions.com. Keep current with industry discussions and product information on Twitter: @PalmerPRS. Palmer derives great satisfaction from designing unique interactive kiosks that incorporate maximum functionality, ergonomics and offer long-lasting service. Click here to receive a USB FLASH DRIVE containing great examples of retail store design, display fixtures and mall kiosks.
Palmer Retail Solutions strives to offer our clients the absolute best combination of innovation, quality, service, and value for our diversified custom store fixtures and merchandising displays. For more information about our designs, retail fixtures, cash wraps, kiosks, or point of purchase displays, visit our website at http://www.palmerretailsolutions.com.